design lab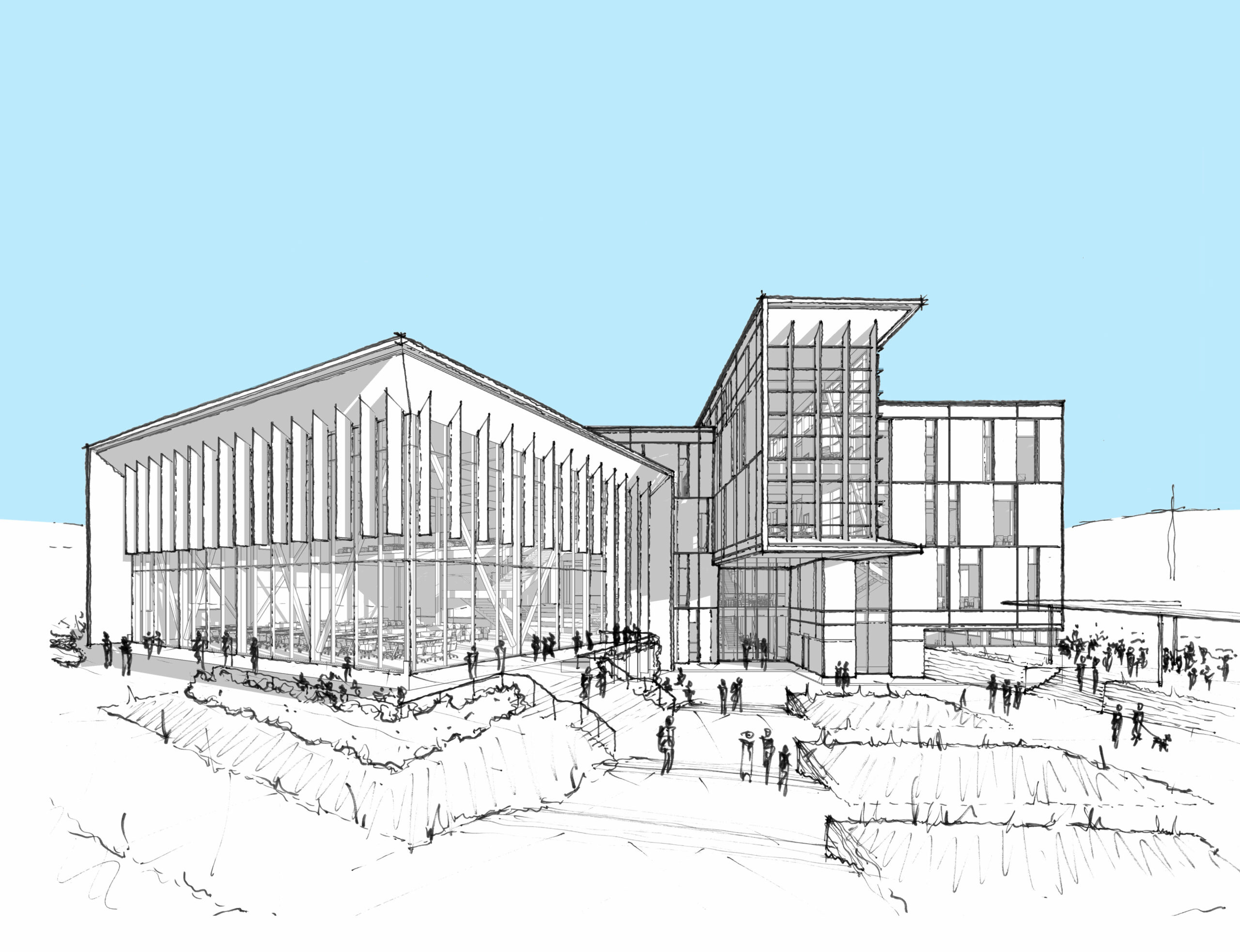 decarbonizing

the built environment
Perkins Eastman's inaugural, firm-wide De-Carb Design Competition
generates innovative ideas to meet the AIA 2030 Commitment.
BY JENNICA DEELY
All Images Copyright Perkins Eastman
Carbon is elemental. A tiny fraction of the 1.85 billion billion tons of carbon on planet Earth is in our bodies and those of all living organisms, and another tiny fraction is in the air we breathe in the form of carbon dioxide. But the majority of carbon—more than 99 percent of it—is stored within the Earth's crust. If carbon is foundational, why is decarbonization, aka getting rid of it, such a pressing issue?
While our reliance on fossil fuels, dependence on plastics, and clear-cutting of forests are among the many factors contributing to climate change, the built environment is one of the larger contributors to global warming. According to the latest data from the World Economic Forum, buildings are responsible for 39 percent of global energy-related carbon emissions: 28 percent from operational emissions (from the energy needed to heat, cool, and power buildings) and the remaining 11 percent from materials and construction. Simply put, architects hold an enormously consequential role in slowing—and, if possible, reversing—the effects of climate change.
To proactively take on this monumental task, Perkins Eastman's sustainability team launched the annual De-Carb Design Competition in January. Entrants were invited to investigate approaches to decarbonization through the design of a new or renovated mixed-use academic building on a university campus in the Northeast US.
Following their participation in educational sessions covering both operational carbon and embodied carbon, entrants worked to develop submissions that showcased progressive thinking to make significant strides toward carbon neutrality. Six impressive submissions, each generated by a three-person team, were reviewed by five jurors: Perkins Eastman's Heather Jauregui, director of sustainability, and Dan Arons and Andrés Pastoriza, principals; Stephanie Kingsnorth, a principal of Pfeiffer—A Perkins Eastman Studio; and Nico Kienzl, a principal at Atelier Ten, a top environmental design consulting firm.
Jauregui and the sustainability team developed the competition to explore decarbonization in the built environment from a technically robust, holistic perspective. "We really want this competition to foster a process that includes a more comprehensive strategy around operational and embodied carbon for all of our projects," she says. With fewer than seven years for the firm to achieve the AIA's 2030 Commitment goal, which targets carbon neutrality for all new buildings and major renovations, "we must act now," Jauregui says. "This competition is an important stepping stone toward achieving our carbon-neutral goals."
In support of the firm's objectives, the three winning teams shared their work in a firm-wide presentation in March, and this year's submissions, along with the educational presentation developed for the competition, are available as reference material. The second annual call for entries will be announced this fall.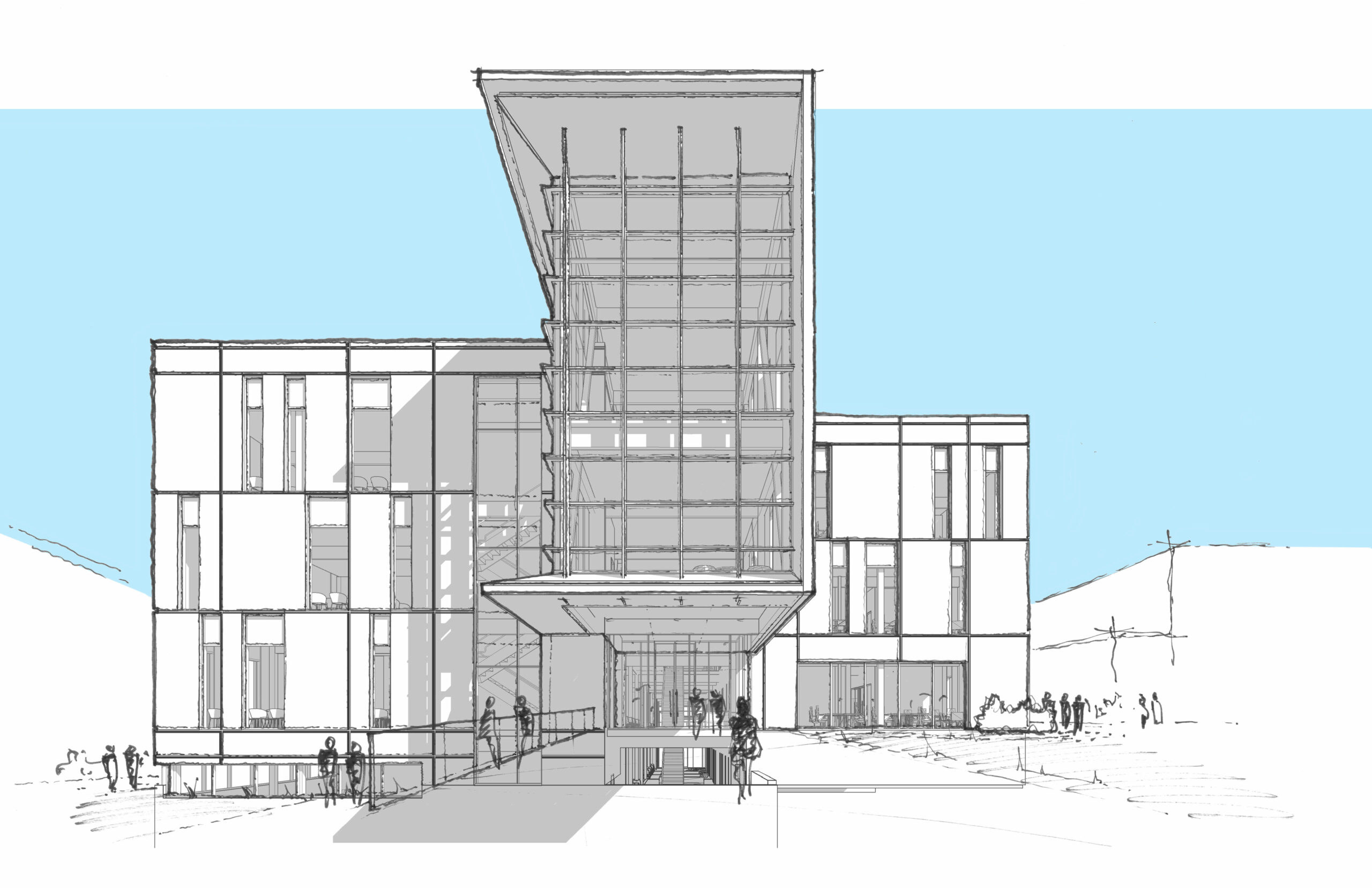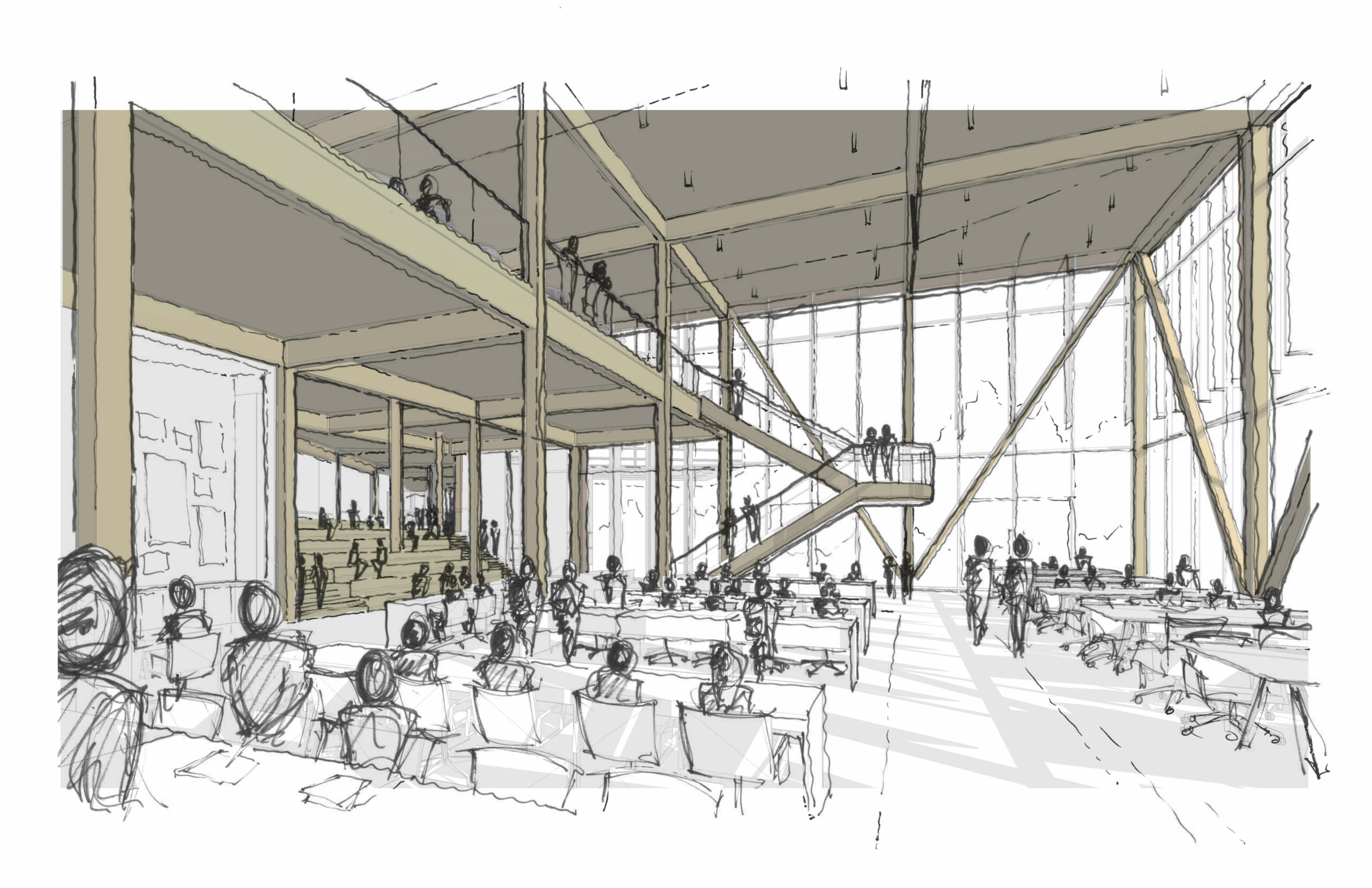 Honor Award: Mass Timber and Passive Strategies
A new school of mechanical engineering employs a rigorous mass timber approach and passive strategies alongside on-site renewables to reach near net-zero targets.
Chicago Studio Team: Robert Chorazy, Baine Rydin, Ryan Stahlman
"This submission delivers the competition's most successful and holistic response to decarbonization. The team followed a good process from the beginning, resulting in a clear parti, efficient programming, and technical investigation of passive design strategies and methods to lighten the building's energy load. The team's very comprehensive design submission includes a great combination of sketches, diagrams, and analysis to fully represent their idea." –Jury
Merit Award: Materials Analysis and Reuse
To meet the programmatic demands of a 21st-century learning environment, the renovation and expansion of an outdated campus building incorporates solar panels and green roofs and repurposes construction materials.
Stamford Studio Team: Kyle Crozier, Brandon Fuentes, Bradley Yoon
"This submission does an excellent job of tackling the challenge of decarbonizing an existing building through materials analysis and reuse. We were impressed with the team's thoughtfulness in exploring how to take advantage of the current structure while maxing out the site's potential." –Jury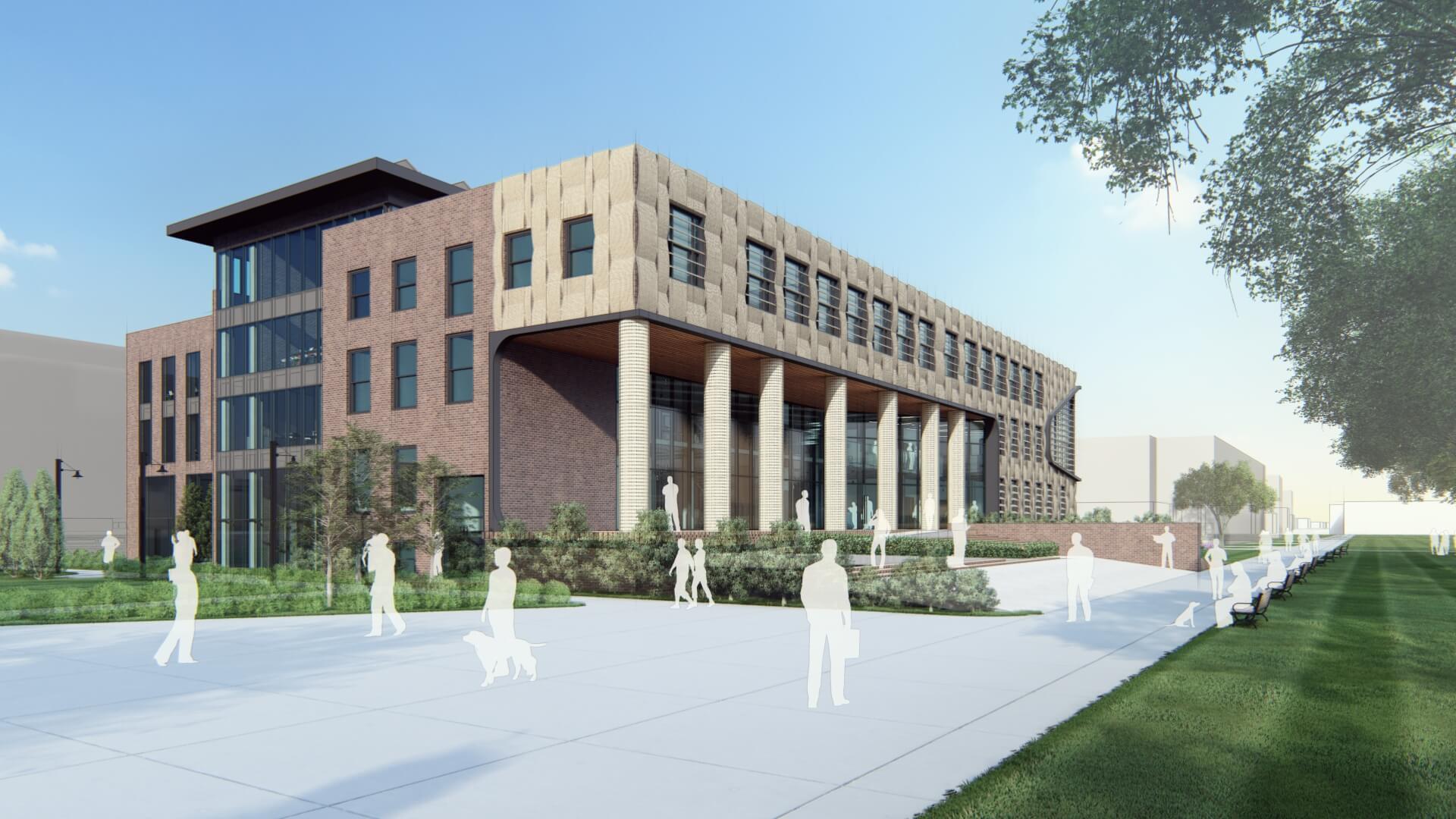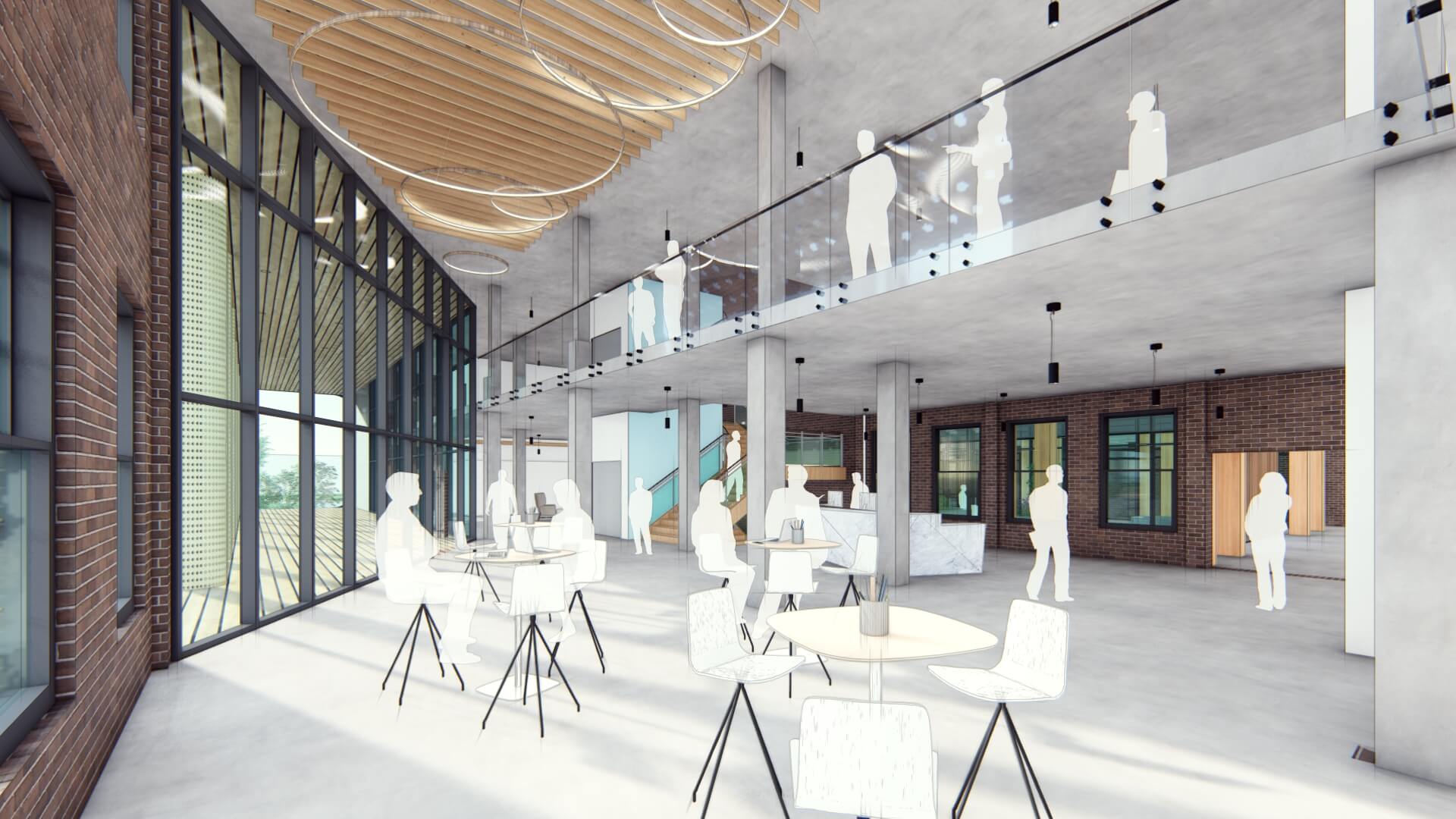 Renovating and adding on to the original brick building provided many opportunities for energy savings and carbon neutralization. Solar panels, green roofs, louvers, and perforated metal panels are incorporated throughout. The brick façade of the original building will be modified to provide for new windows and an internal courtyard. The excess brick will be saved from the landfill and instead crushed and used in the addition's foundation.
Citation: Thermal Comfort and Wearable Technology
An all-passive design relies on occupants' wearable technology, rather than mechanical heating and cooling systems, to provide personal comfort, decreasing carbon emissions from building operations.
Pfeiffer—A Perkins Eastman Studio Team: Alberto Cavallero, Sean Tittle, Lanhua Weng
"This well-developed submission provides out-of-the-box thinking on how to address decarbonization, reconsidering how thermal comfort is accommodated in the built environment." –Jury N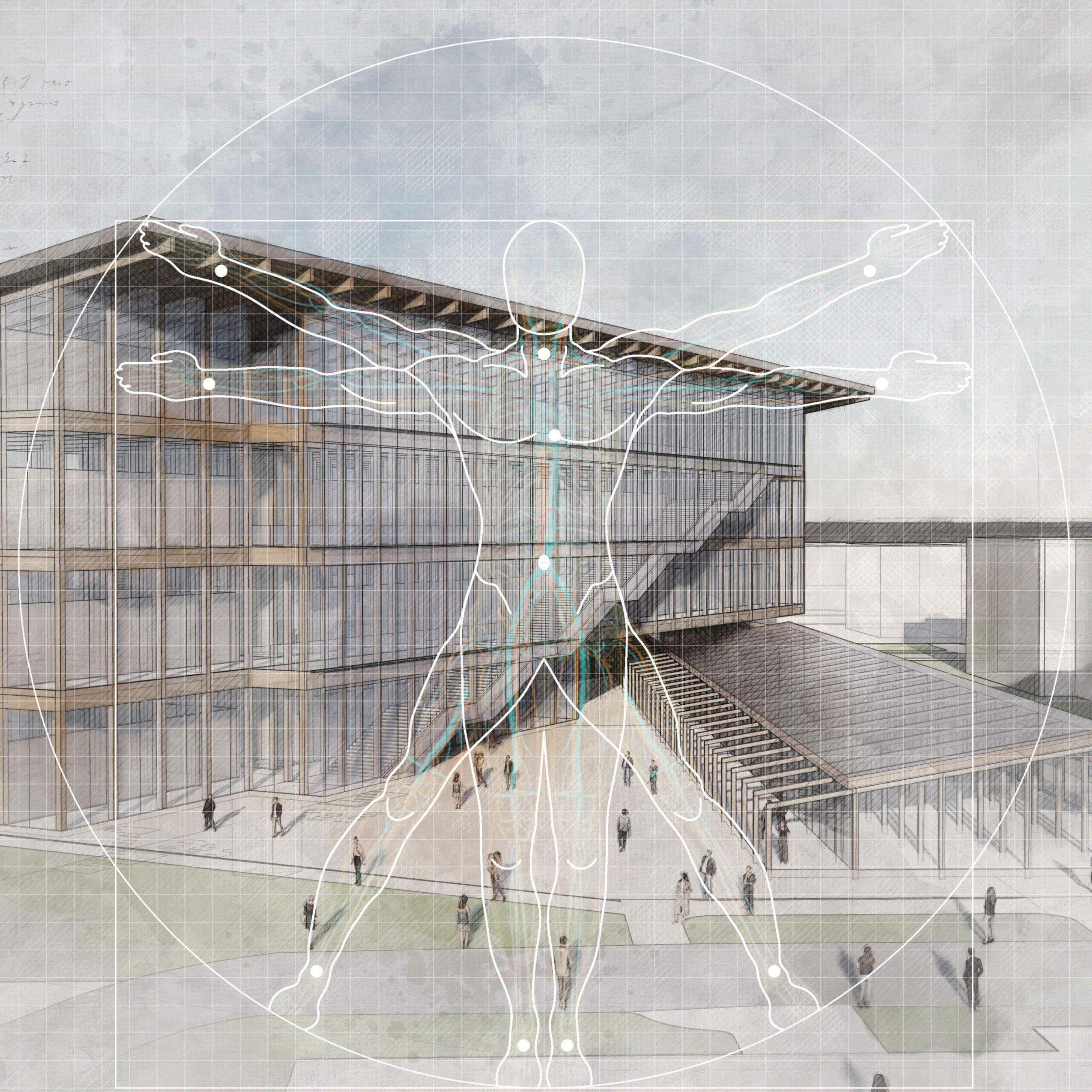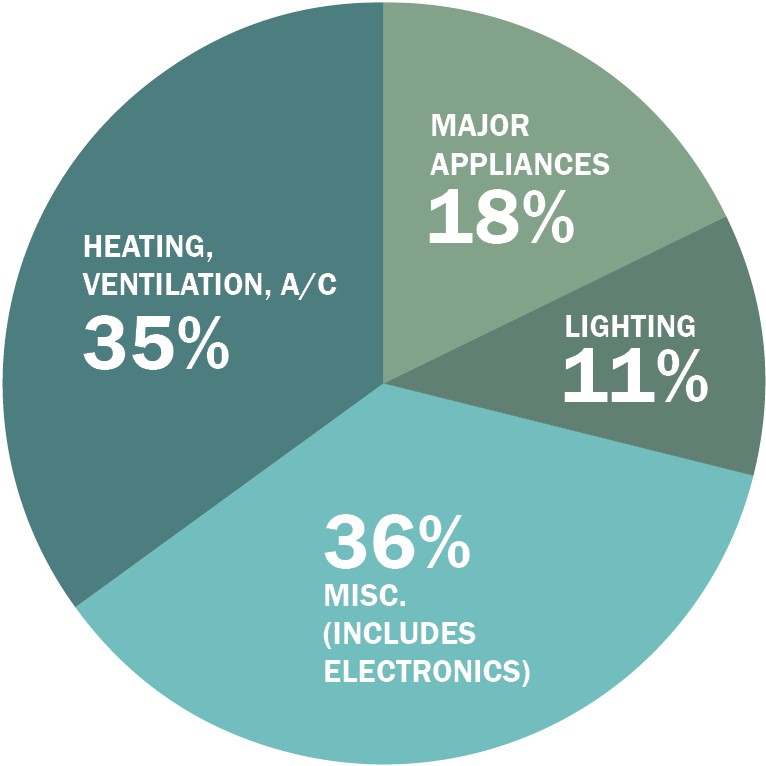 By focusing on key warming and cooling areas of the body, this design challenges architects to explore ways to forgo building HVAC systems by utilizing wearable devices: wrist, neck, and ankle cooling and heating bands; and vest and waist wraps to regulate core temperature. Focusing on individual comfort, as opposed to the broader internal environment, provides massive savings on a building's typical energy load, as shown in the chart on the right.